Posted: March 21, 2016
Filed under:
Uncategorized
Leave a comment
Every day thousands of people are in need of a large screen e-reader to consume e-books, manga, technical documents, PDF files and sheet music.  The standard six inch e-reader simply does not provide enough screen real estate do this and there are few alternatives that are available.
Good e-Reader is proud to launch our new crowd funding campaign for a 13.3 inch e-reader. This product will be utterly perfect to read any type of e-book you own, from EPUB to PDF.  You can make notes, highlights and annotations the an accompanied Stylus. The WACOM supported screen will ensure pin-point precisionThe most compelling aspect of our 13.3 inch e-reader is you can install your own apps via Google Play.
Specs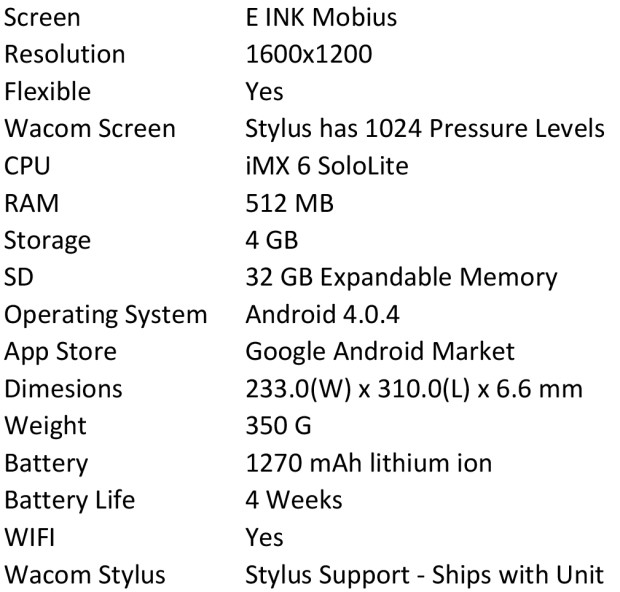 Please support our campaign https://igg.me/at/bigereader/x/11099244
---